Why Does The Brazil World Cup Logo Look Like A Facepalm?
FACEPALM:  "The act of dropping one's face / forehead into one's hand. Usually accompanied by a "thunk" or a cr a cry of "D'oh!"
i.e. Today I sat on a 5 inch retractable badge holder… again… *facepalm*
Why in the world does the 2014 Brazil World Cup logo look like a facepalm? Was this planned? Or just a funny mistake?  What do you think?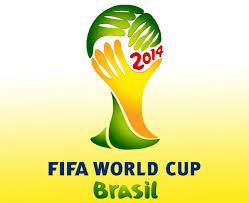 VS